Canary Seed - a great opportunity for UK growers!
Canary Seed is a Spring Sown, Annual, Combinable Crop used in birdseed mixtures.
Canary Seed should not be confused with Canary Grass which is perennial and very invasive.
In 2009 the wild bird food industry in the UK was worth £365 m of which £120 m is thought to be in "seeds", currently, most of the Canary Seed used in the UK is imported from North America. An opportunity exists for UK growers to profit by replacing these imports with home grown stocks.
Key Features:
£350 per tonne minimum price for 2018 contracts
Low financial and management inputs
Short growing season
No seed shed or shatter
Combines like a cereal crop
Consistent yields between 2 to 3mt per hectare
Better gross margins than many other spring crop options
Canary Seed produces a small buff coloured seed and has been grown on a small scale in the UK for many years, it was not until the CAP Mid Term Review removed crop-specific support that the opportunity for UK farmers to grow significant areas of Canary Seed took off.
The Canary Seed crop is straightforward to grow and harvest and has proved to be very profitable relative to other Spring sown options.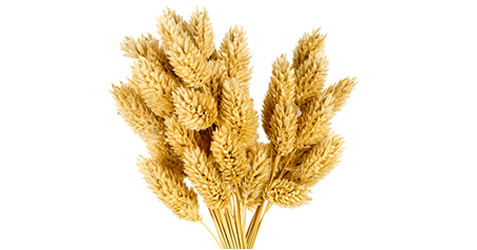 Premium Crops will provide you with:
The seed best suited to UK conditions
Full step-by-step agronomic advice through crop bulletins to you and your agronomist
Buyback contracts for orderly marketing and maximum returns to growers
Cleaning,drying and storage facilities if needed