High Erucic Acid Rape (HEAR) suppliers and buyers of UK crops
Grow High Erucic Acid Rape (HEAR) for a £35 premium on every tonne of Oilseed Rape you produce.
Premium Crops are the UK's largest independent producer of High Erucic Acid Rapeseed (HEAR) oil. Our oil is marketed via long standing exclusive supply agreements ensuring security for Premium Crops and our suppliers.
We contract seed production and then crush this seed into oil before carrying out various refining processes, we then supply this oil to in many different forms to markets around the world. The unique properties of HEAR oil
and its constituents are irreplaceable in a variety of industrial and food applications, including high temperature lubricants, slip agents, printing ink, cosmetics and consumable spreads.
Increased demand from existing customers, combined with new markets, requires increased production for harvest 2018 providing excellent opportunity to new growers. We grow HEAR with many of the largest farms in the UK from Southampton to Inverness, our longest standing supplier has been growing HEAR since 1988.
The HEAR crop is Brassica napus, the same species as '00' Rapeseed. The agronomy is identical to "00" as are yields of HEAR varieties.
HEAR: OILSEED RAPE WITH A PREMIUM!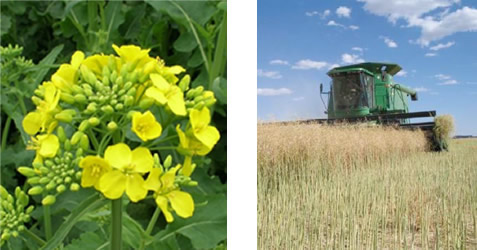 HEAR has a different oil profile to '00' Rape. In other respects it is identical
Same agronomy as '00' Rape
Same yield per hectare as '00' Rape
Same full FOSFA 26a oil, moisture and admixture bonuses as '00' Rape
PLUS A £35.00/t PREMIUM OVER '00' RAPE
In addition:
Harvest movement allows efficient use of farm storage
Pool System (optional) provides a risk management, removes volatility and regular payments.
'Produce of Acreage' contract means no risk of default.