Latest News
OSR growers could be getting more from their crops for harvest 2018
Published: Monday, 27 February 2017 16:51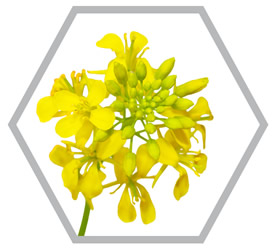 The new HEAR contract from Premium Crops offers a £35 per tonne premium over '00' winter oilseed rape; at a '00' price of £330 per tonne that means that HEAR delivers an additional £120/t gross margin per hectare compared to '00'.
"Managing risk is a key element of our new HEAR contract" said Chris Spedding, Commercial Director for Premium Crops, "Our HEAR contracts offers a long pool that delivers seasonal average prices and removes pricing risk faced in volatile commodity markets.
An option for harvest movement into store and harvest payments also provides Premium Crops HEAR growers with positive cash flow, avoids having to sell at depressed harvest values, and optimises use of on-farm storage."
The Premium Crops contract is backed up even further with minimum price contract and comes with the full FOSFA 26a bonuses for oil, admixture and moisture.
"All our contracts are 'Produce of an Area'" says Chris, "which means that we'll take all of the crop produced and there is no risk of tonnage defaults."
"HEAR growers don't have to take a hit in yield either" says Nigel Padbury, Premium Crops Seeds & Marketing manager, "We commission HEAR variety trials every year with independent trials operators such as NIABTAG and Scottish Agronomy and HEAR varieties such as Rocca and Ergo deliver identical yield range to the mainstream '00' competitors."
All of the Hybrid HEAR varieties from Premium Crops have solid agronomic characteristics with good standing power and disease resistance characteristics. HEAR varieties are the same species as the '00' types, it's just the oil profile that's different" Nigel says, "In fact the agronomy of the HEAR crop is identical to the management of '00'. HEAR is oilseed rape as you know it but it's worth a whole lot more"
For further information, visit www.premiumcrops.com or call 02392 632883