Premium Crops Trials and Research
Investment in Research and Development of new and existing crops is an essential part of creating a sustainable future for UK agriculture and Premium Crops is proud to support our portfolio with a range of winter and spring trials at various locations across the UK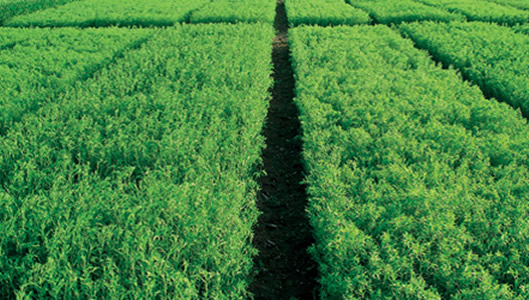 Locations are selected to represent a range of soil types and climates within the UK. We aim to achieve data that will properly represent the conditions that our grower's commercial fields would experience.
Trials include;
Variety Testing: Current commercial varieties are tested alongside new material supplied directly from breeders and competitors.
Agronomy trials: Whether it is testing new varieties for optimum sowing rates, or the impact of a Growth Regulator, understanding how growers can get the best from the Premium Crops portfolio is fundamental to the success of our business.
Crop Input Testing: The major Agricultural Chemical suppliers rarely include minor crops such as linseed or canary seed on the Label when Registering their products. As a consequence, we rely on the Extension of Authorisation for Minor Use (EAMU) programme to provide the armoury of crop inputs for our growers and Premium Crops constantly monitor and apply for EAMU's to enhance the range and options available. Prior to making an EAMU application, Premium Crops commission test and trials on a host of different chemicals and crops to find the most effective products for the task; and, to generate the environmental and safety data that UK Registration authorities demand. Only then can we generate the EAMU application itself.
All of our tests and trials are run and paid for separately by Premium Crops and hosted by qualified independent trials operators such as; NIAB, Scottish Agronomy, SRUC and Envirofield. Plus, some of our friends and partners in the industry such as Saaten Union, Elsoms Seeds.
Click on the Crop below to see more information about trials by Crop Species..
Canary Seed