Latest News
Hannah Foxall Joins Premium Crops as a Company Agronomist
Published: Friday, 10 November 2017 11:22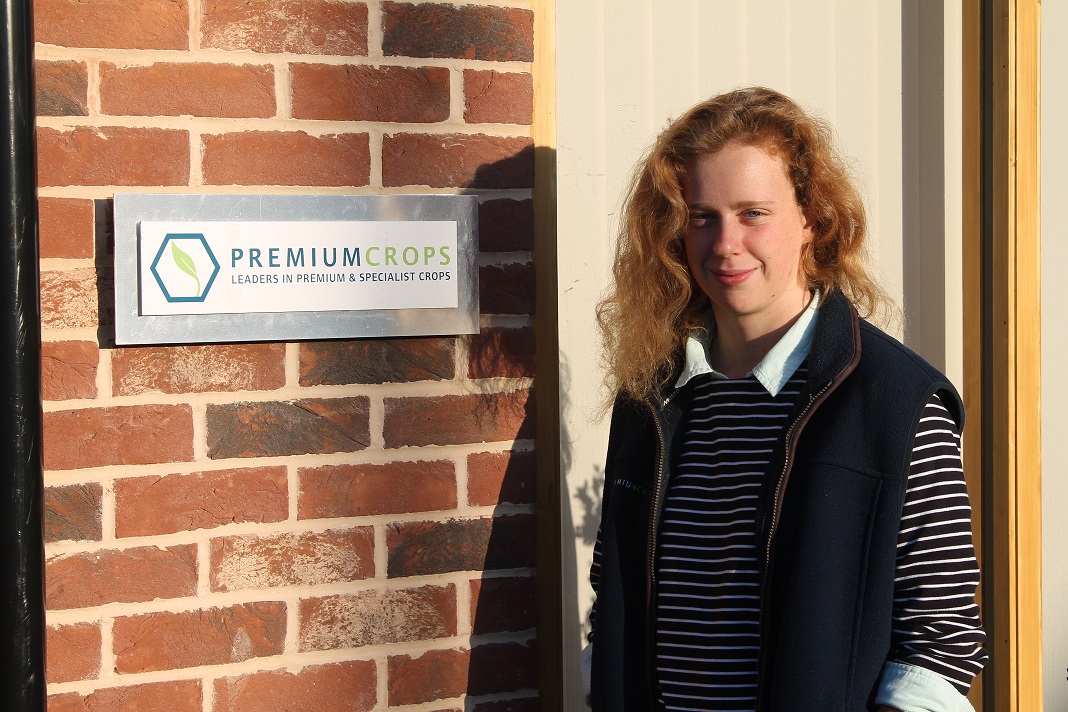 Premium Crops Ltd is pleased to announce the appointment of Hannah Foxall as a Trainee Company Agronomist working to increase returns for our growers.
"Having recently graduated with a Master's Degree in Sustainable Crop Production from the University of Warwick and a Degree in Agriculture from Nottingham University, Hannah, represents the next stage of Premium Crops' investment to enhance our knowledge of key crops such as Linseed and High Erucic Acid Oilseed Rape", says Andrew Probert, Managing Director.
"The production of speciality crops for specific end use markets relies on a fully co-ordinated supply chain from the selection of the best varieties, through seed production and grower contracts to logistics and storage. The farmers that grow our contracts, quite understandably, want to get the best from their crops and we, as the buyers, have a vested interest in seeing them succeed. By improving the agronomy of our linseed and other added value crops, Hannah will work with those growers to maximise yields and gain efficiencies that benefit us all"
New Linseed Growers Guide Now Available
Published: Thursday, 02 November 2017 11:19
Premium Crops have published a new Linseed a new Growers Guide booklet in association with CPM Magazine...

(click on the image to view the booklet on CPM's website)
"CPM is pleased to support this technical guide that's been compiled by Premium Crops. The company's put considerable investment into testing varieties for the UK market and developing the agronomy of the crop. Much of that information has been brought together into this guide" - Tom Allen Stevens, Editor CPM