Spring Linseed Agronomy Updates 2019
Spring linseed-April
Drilling is underway, and the cotyledons are just starting to emerge. A few flax flea beetles have been seen in the south during the last spell of warm weather. Keep an eye out for them.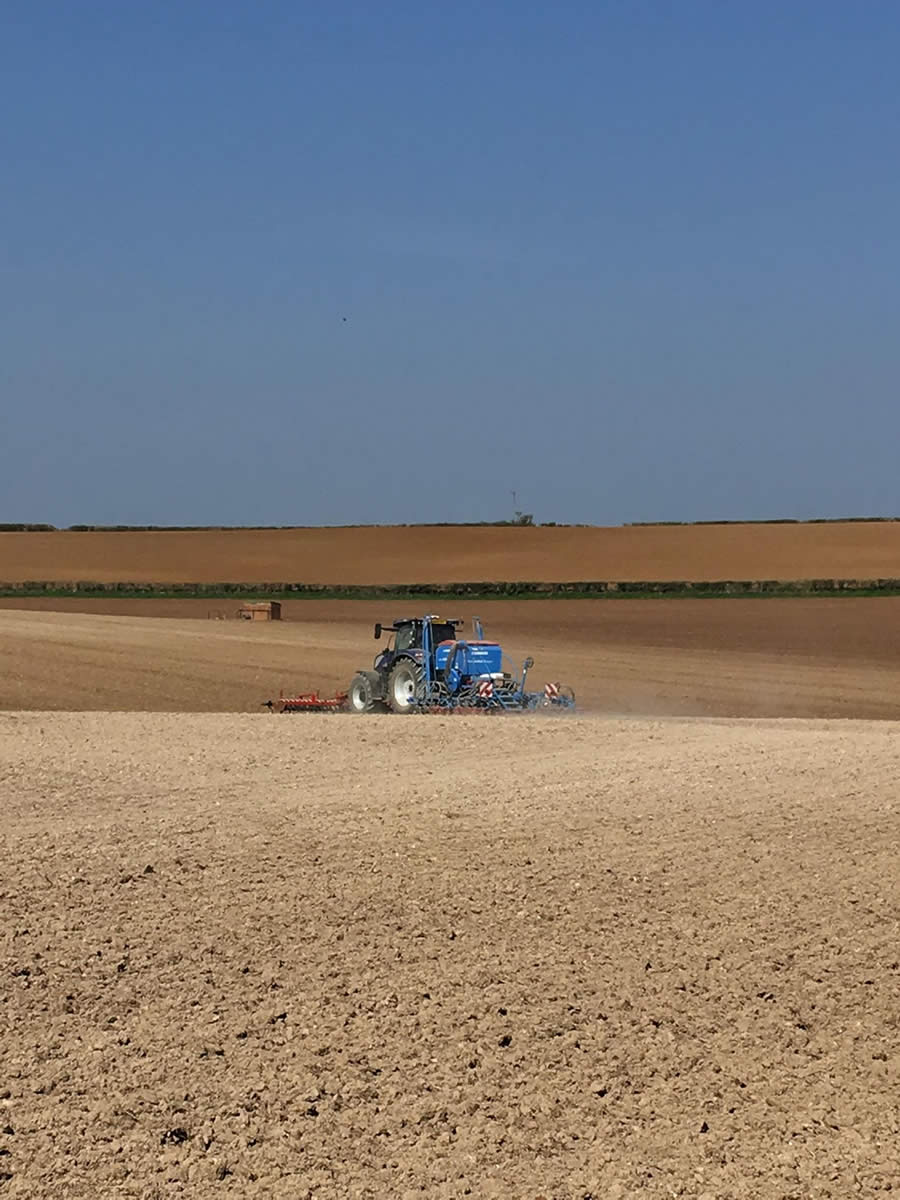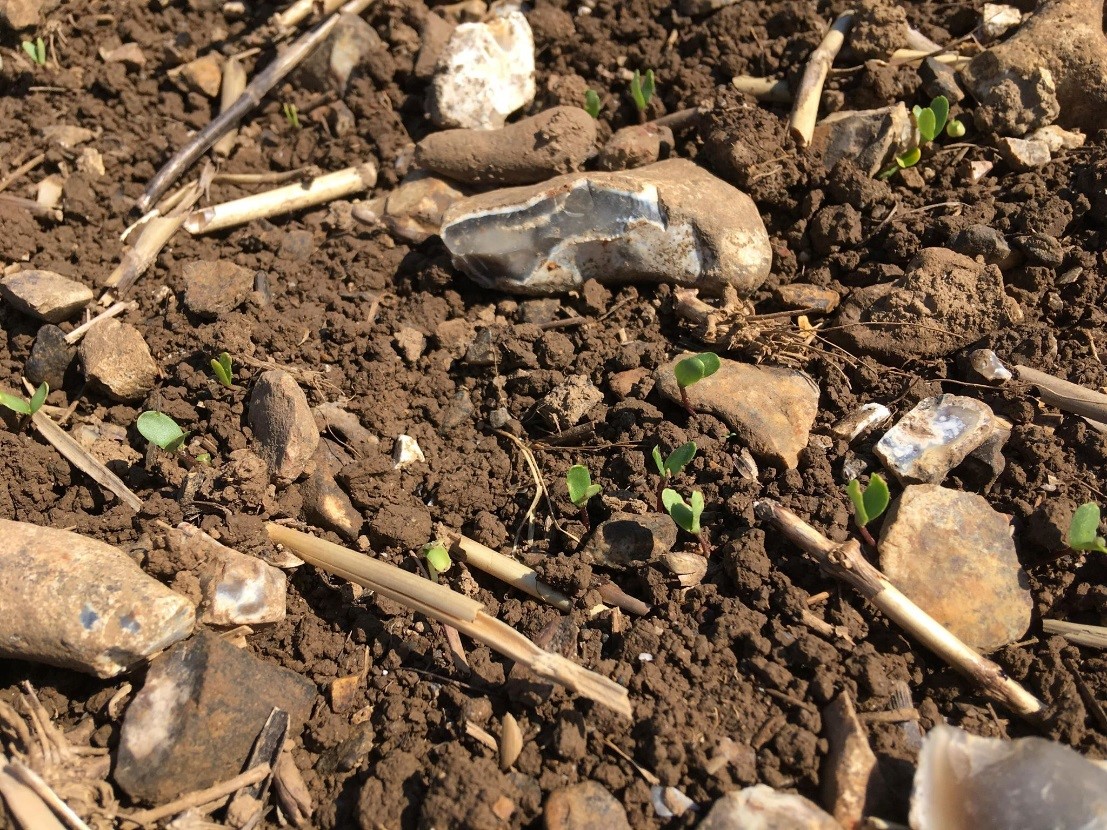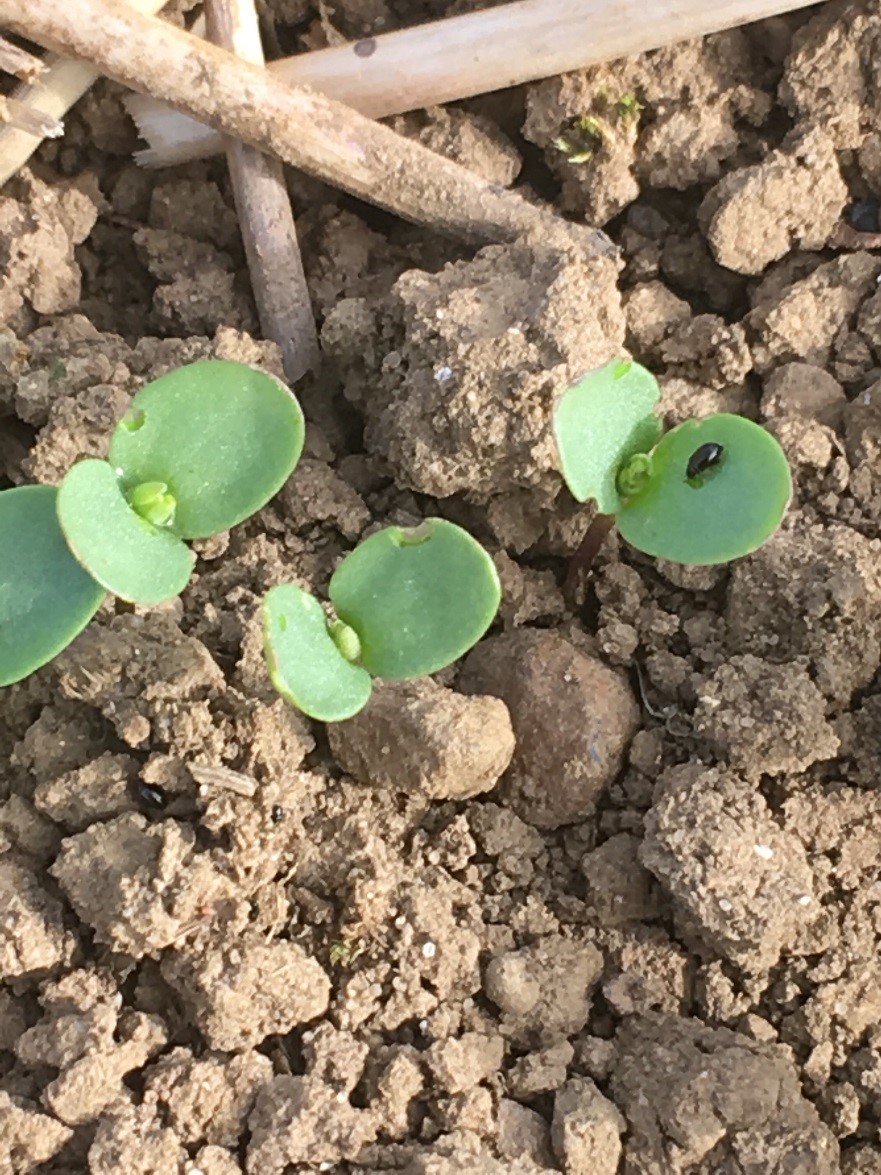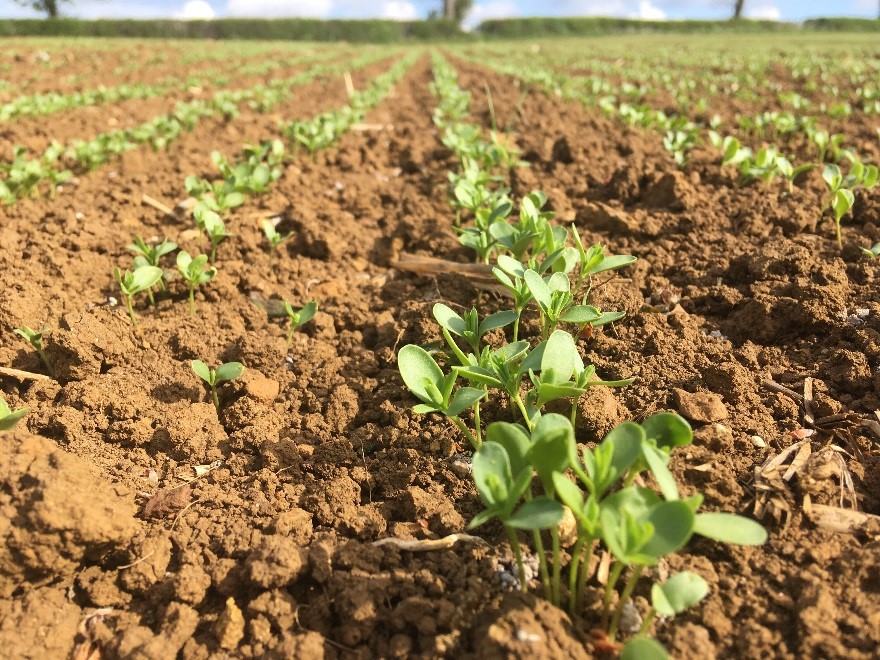 Spring Linseed-May
Some crops have struggled with the drought which prevents the spring linseed growing away from the Flax Flea beetle. Most now have had the long-awaited rain and crops are leaving the risk period with heights varying from cotyledon up to 9cm tall. Herbicide application will be next for most, with a choice of centurion max for grass weeds and Eagle, Maya and Basagran for broad leaf weeds.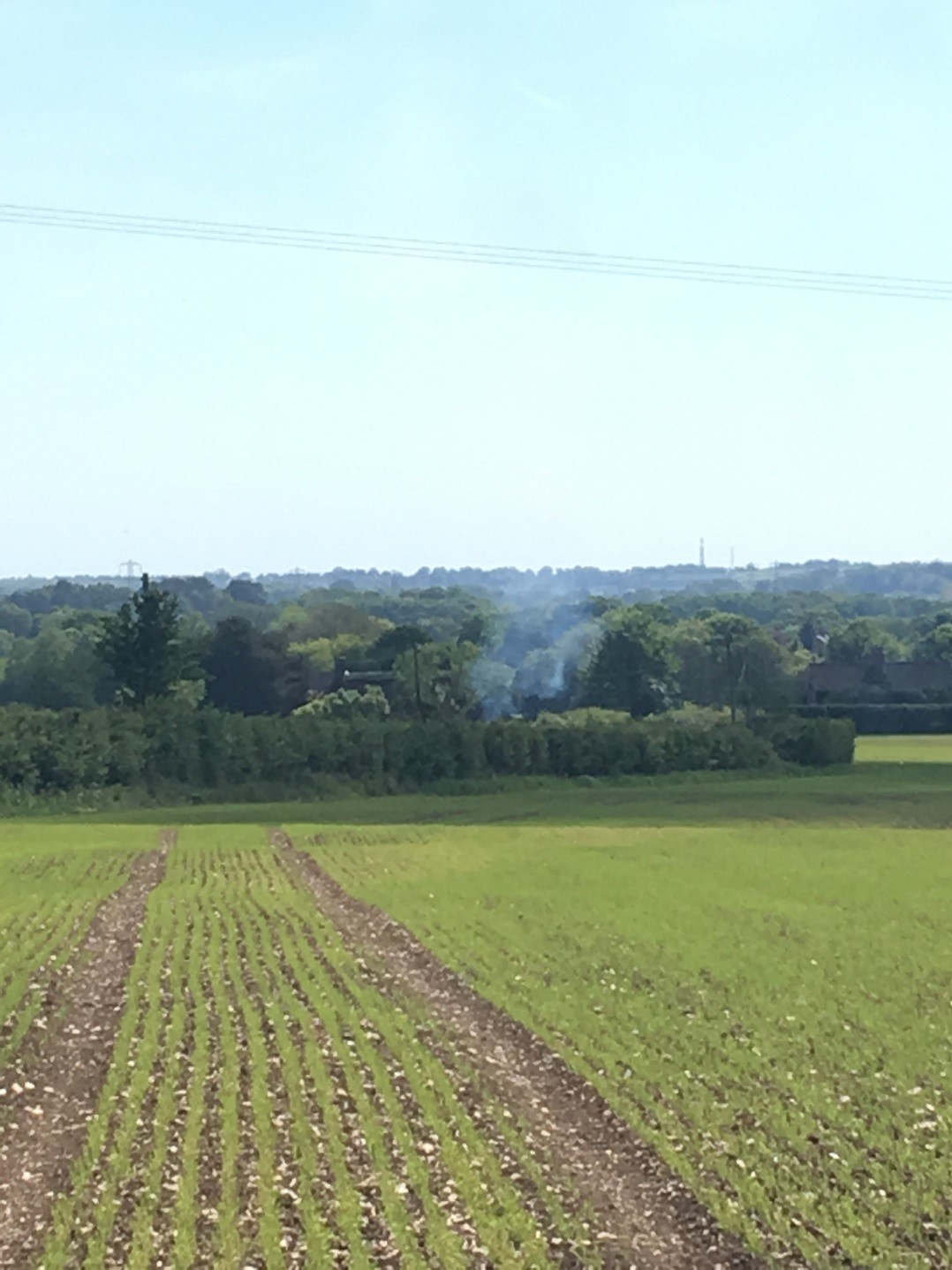 20th May 2019
Spring linseed is growing away from the flax flea beetle risk period, crops are at varied growth stages from 10cm to green bud stage. When crops are taller than 3 and 5cm grass weed and broad leaf weed control can be carried out. Spring linseed can jump through the growth stages quickly and therefore growers should take care they do not miss the window of opportunity. In the south green buds have been seen in some areas where final N doses should be applied.
Fusarium has been seen in a VT50 crop, which is not normally seen in crops but could have been exacerbated by the dry weather. Symptoms are round bauld patches in the field and the plants look desiccated prematurely and wilted.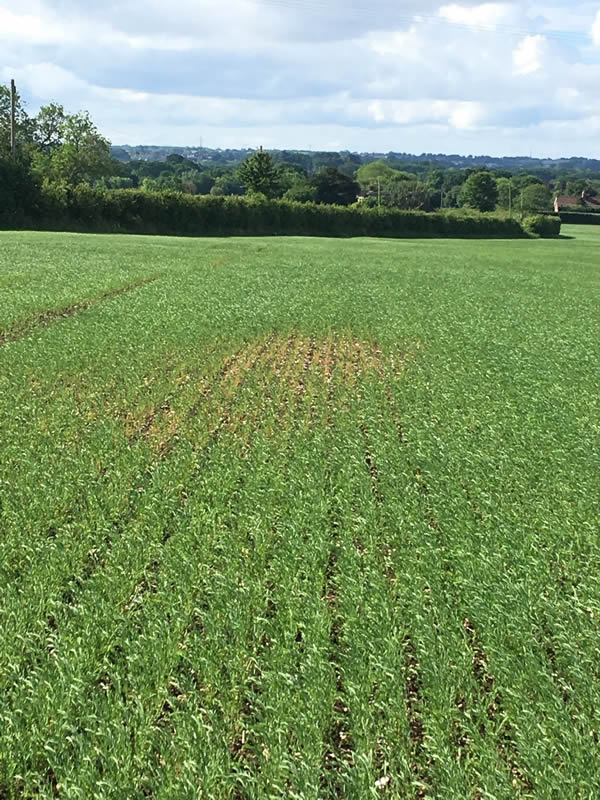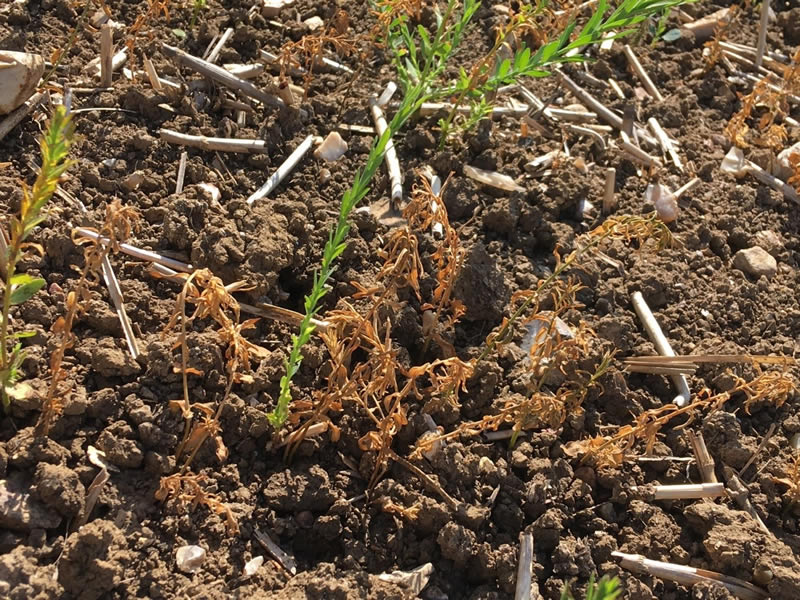 June / July
Crops are at varying stages of flowering across the country, the long-awaited rainfall has helped matters greatly. Growers should not forget the late flowering fungicide to keep seed capsules free of disease.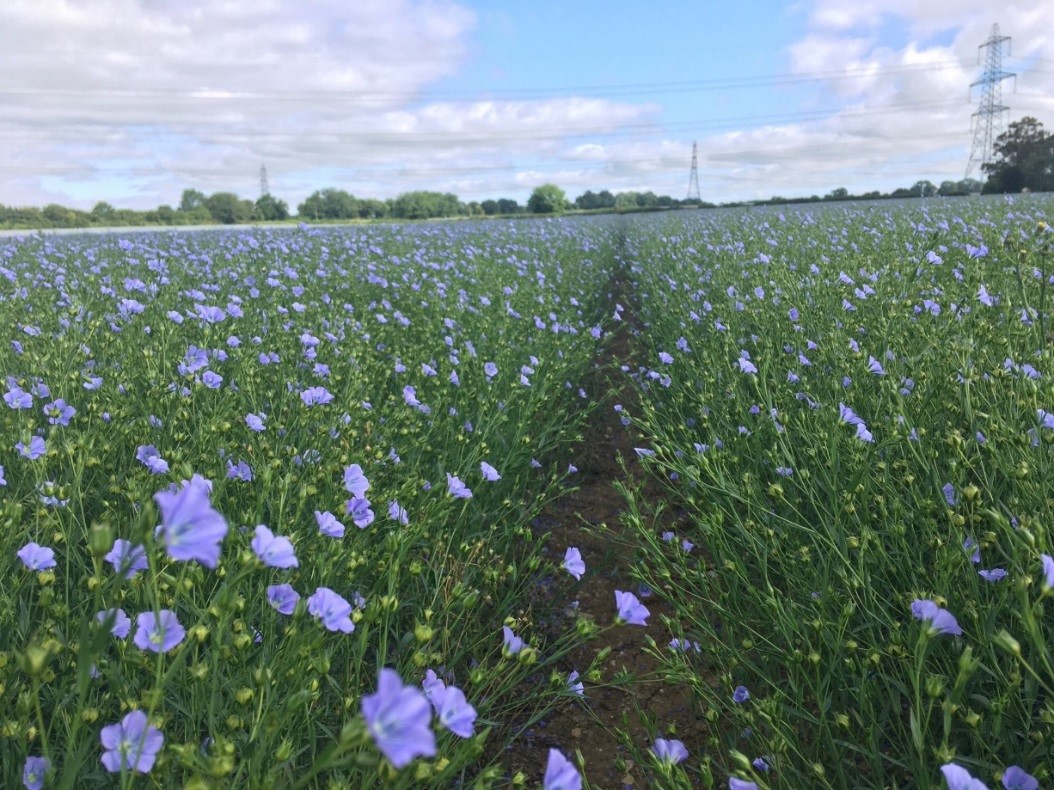 VT50 (Nulin) in Hampshire
Late July
Crops have now finished flowering and are commencing boll fill. Don't forget final fungicide applications to crops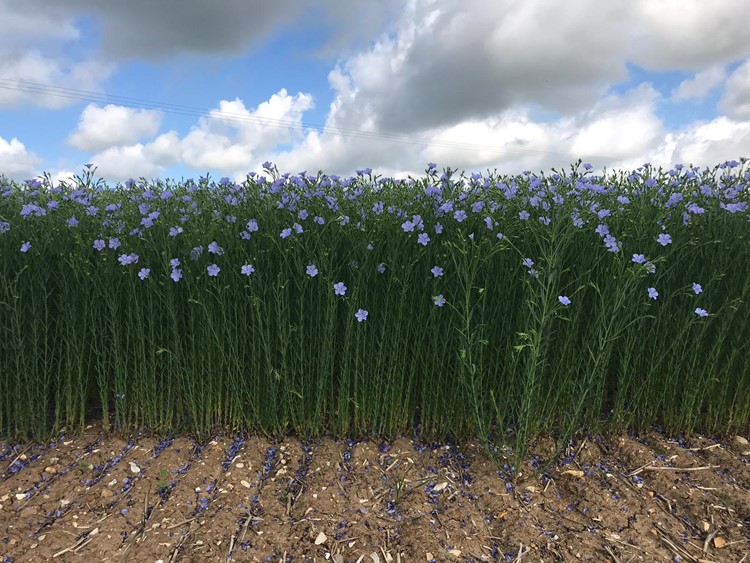 VT50 (Nulin) Petal Fall in Hampshire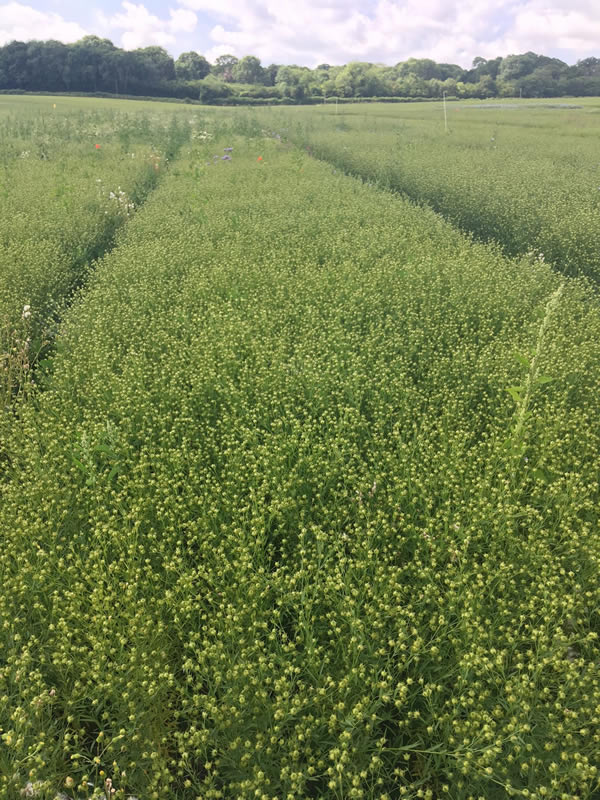 Spring Linseed - Empress - in Dorset