Cereals 2023

Premium Crops are once again proud to be the Registration Sponsors for Cereals 2023, which is taking place at Thoresby Estate, Nottinghamshire on the 13th and 14th June 2023.
Click HERE to discover more from the organiser.
Click HERE to visit Premium Crops Guide to Cereals 2023
---
---
April
Spring Crop plots have now all been sown, including the spring linseed varietiues, red wheat, naked oats and canary seed.
The Spelt wheat is growing well with the covers removed......
HEAR plots are coming into flower...
Winter Linseed is responding to the warmer weather and plots are filling out well...
In addition to the Sencrop rainfall and temperature monitor, we now have an anemometer to give wind speed and direction
April weather has continued to be wet, with over 33mm in the first half of the month, and temperatures continue a slow climb...
March
Spelt Wheat plots establishing well under cover to keep off pests...
Winter Linseed plots have come through the winter well and are poised for spring re-growth..
The March weather has been a lot wetter with total rainfall over 90mm
February
The HEAR plots have survived the winter well under protectoion to keep off the flea beetles.
The winter linseed plots are also looking good in the February sunshine...
The Sencrop weather data for the winter shows two or three cold periods during the winter and highlights the dry conditions during January...
November
The HEAR OSR at the cereal sites is nicely established and ready for winter. The weather data below shows the total rain for September-October.
Figure 1 HEAR at Cereals site, mid October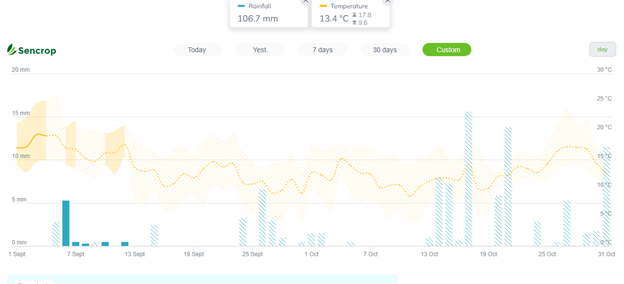 Figure 2 Sencrop weather data for Cereals site
Our Winter Linseed at the Cereal site is looking well and clean also.
Figure 3 Winter Linseed at Cereals site, mid October
September
The HEAR variety plots have already been sown at the site and the plants are establishing successfully under a mesh protection to keep the flea beetles away...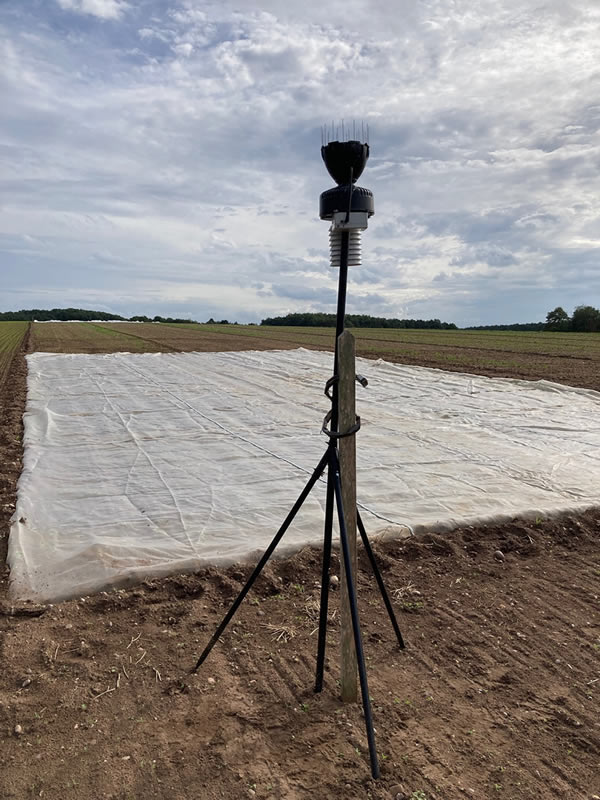 Premium Crops have posted a Sencrop weather sensor at the site for the past month and the data so far is showing 71.9mm rainfall and average temperatures of around 18 deg C...