HEAR Trials 2021
To ensure that our growers have access to the latest, highest yielding varieties Premium Crops commissions a national network of HEAR variety trials and disease observation trials every year. The trials include the current, commercially available varieties and a range of new candidates from different HEAR breeders.
Having access to material for testing before it comes to the market enables us to ensure that the varieties perform well in UK condiftions and delivers on the all important HEAR quality while enabling our agronomists to develop the ideal agronomy package to get the best from the genetics that are available.
Disease observation and assessments are conducted by NIAB TAG, Cambridge, for Phoma and Verticillium and by SCRU, Aberdeen, for Light Leaf Spot.
For 2021 our HEAR network includes 5 trial sites distributed across the main oilseed rape growing areas and hosted by professional trials operators such as NIAB TAG, Scottish Agronomy and Saaten Union.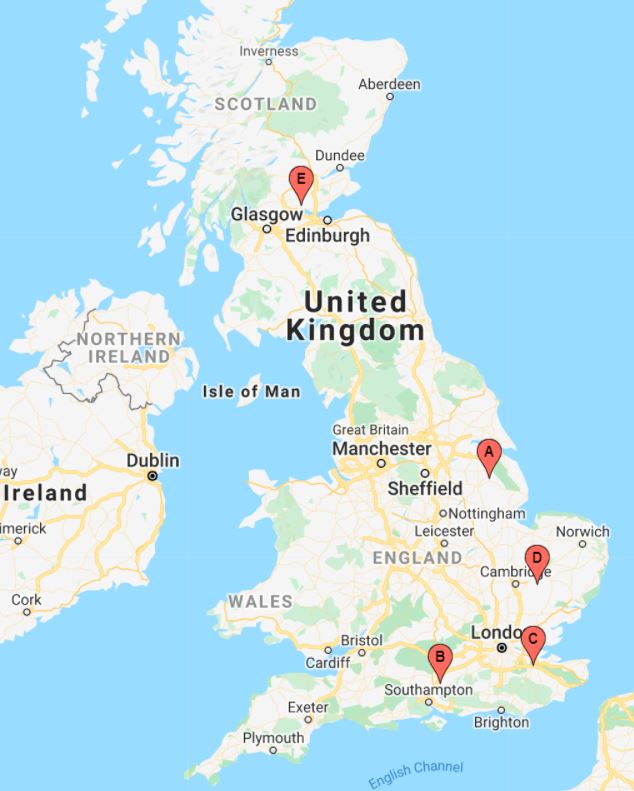 Click on the site name below to access more local details and images.....
A = NIAB TAG, Thorne, South Yorkshire
B = NIAB TAG, Broughton, Hampshire
C = NIAB TAG, East Malling, Kent
D = Saaten Union, Cowlinge, Suffolk