Canary Seed Agronomy
Canary Seed Growth is similar to other cereals and a standard wheat growth stage chart will apply. You can download the AHDB Growth stage chart for wheat
HERE
Soil Type:
Moisture retentive soils (not very light sands). Fields should be free of Couch and adequately cultivated.
Drilling Date:
Mid-March - late April, when soil is warming. If moisture is not a limitation then May plantings are acceptable.
Row Width:
As for cereals.
Planting:
Sow shallowly into moisture. Canary Seed is small, so rolling is often beneficial. If using Avadex for grassweed control, planting should be at 2.5 cm to give adequate depth protection.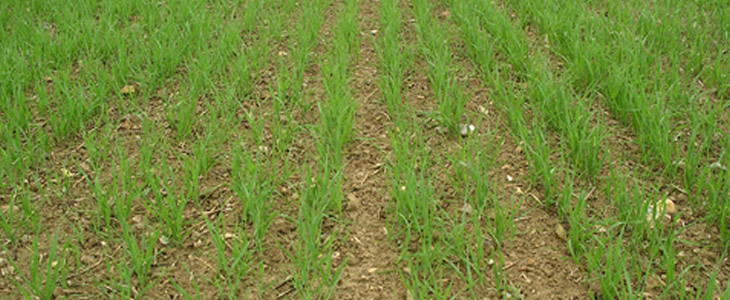 Seed Rate:
35 kg/ha
Canary Seed is about the size of Linseed but fatter.
Weed Control:
There are EAMUs in place for: Avadex Excell 15 g (grassweeds) and Mircam Plus and Starane Hi-Load HL (broadleaved weeds). There is no post emergent control of grass weeds in Canary Seed.
Note: The following herbicide residues are known to have a harmful effect on Canary Seed....
Clopyralid (Shield)
Metsulfuron methyl (Ally)
Sulsulfuron (Monitor)
The following herbicides are known to have a harmfull effect on a growing Canary Seed crop....
2,4-D
Fenoxaprop-P-Ethyl (Foxtrot EW)
Florasulam (Boxer)
Thifensulfuron-methyl (Pinnacle)
Tribnuron-methyl (Hiatus)
PGR:
An insurance application of growth regulator is recommended. Canary Seed has an EAMU for Optimus and Cleancrop Cutlass.
Pests:
The only pests are aphids in the ear.
Economic damage occurs when there are at least 10 to 20 aphids on 50% of the stems prior to the soft dough stage. Aphids will hide along the stem inside the canary seed head, when counting aphids the head should be bent and closely inspected to properly ascertain infestation levels. There is an EAMU for the insecticide Teppeki for the control of aphids on canary seed.
Disease:
No diseases have been found to date.
Fertiliser:
Canary Seed has a low demand for fertiliser.
P and K should be applied to the seedbed. Typical rates are 25 - 50 kg/ha depending on the index.
Nitrogen can be applied and incorporated into the seedbed, after drilling or after crop emergence as convenient. Demand is low, but for index 0 situations (following a straw crop and with no recent organic manures) 60 kg/ha is adequate. If the farm has a known Sulphur deficiency this needs to be corrected.
Trace Elements:
Manganese and Copper may be required if deficiency is common on the farm.
Crop Height:
1.0 - 1.5 m.
Desiccation:
To ensure an easy harvest crops should be sprayed with a high rate of Roundup pre harvest.
Combining Date:
Late August - early September. At harvest the seeds will be hard, like Cereal seeds.
Harvesting:
Direct combine. Canary Seed does not shed its seeds, so patience is required. Canary Seed needs a good thrash to free the grains from the ears, but avoid skinning the grains as this may reduce the value of the crop. Typically 4% of skinned grains is permissable. It is better to have a dirty sample which can subsequently be cleaned, rather than excess skinned grain.
Combine Settings: Use a cylinder speed of 600-750 rpm, this should thresh the seed out of the compact head with minimal de-hulling. Concave settings should have a clearance of 4.75 to 9.5mm at the front and 3.2 to 4.75 in the rear. Use less wind than would be set for wheat but enough to lift the chaff. Reduce any return of seed to the cylinder to prevent further cracking or de-hulling.
Cleaning,drying and storage:
Canary seed seldom needs drying. Most crops will be harvested at 9 - 11% moisture .
Market Standards:
12% moisture, 2% admixture, but free of straw and husk. Max 4% skinned grain.
Yield:
Likely range 2.0 - 3.0 t/ha.
Value:
Likely range £350 - £400/t.
Straw:
Canary Seed straw has a similar value to rough hay.
Technical Know-How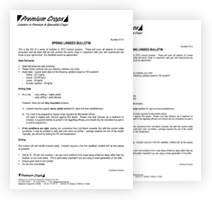 All growers and their agronomist are sent technical bulletins with more detailed agronomy information throughout the growing season.
Our technical team is always on hand to answer any queries.